Before going for the recovery of the data, follow the how it works section given here to know about data recovery process execution before investing on the tool.
Step 1
Once tool is downloaded and installed, user can get the tool run from the location where it is stored, by default it is:
Start » All Programs » Hard Drive Data Recovery software » ® Hard Drive Data Recovery software
Select Scan Disk Option - Once tool is successfully launched in Windows OS then it will show the first screen with option to Scan Disk, select the option, and move to next screen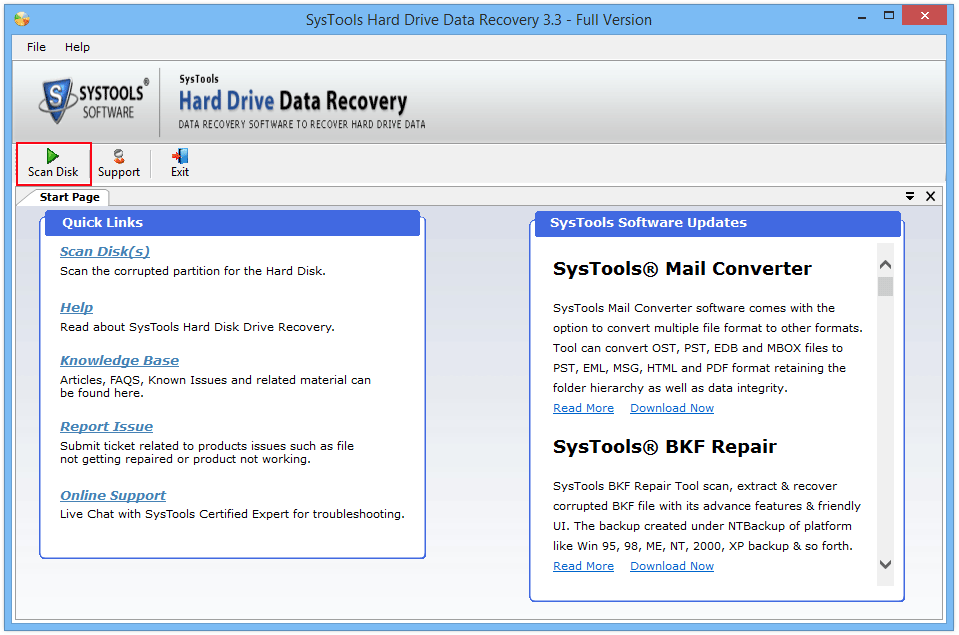 ---
Step 2
Get Storage Devices Displayed - Scan disk option will scan the system to discover the drives, partitions and attached external hard drive to start the data recovery process.
Select Drive for Data Recovery - Once the system discoverable drives and attached devices are displayed then user can select the particular drive to start the recovery process. Select option for Recover Partition.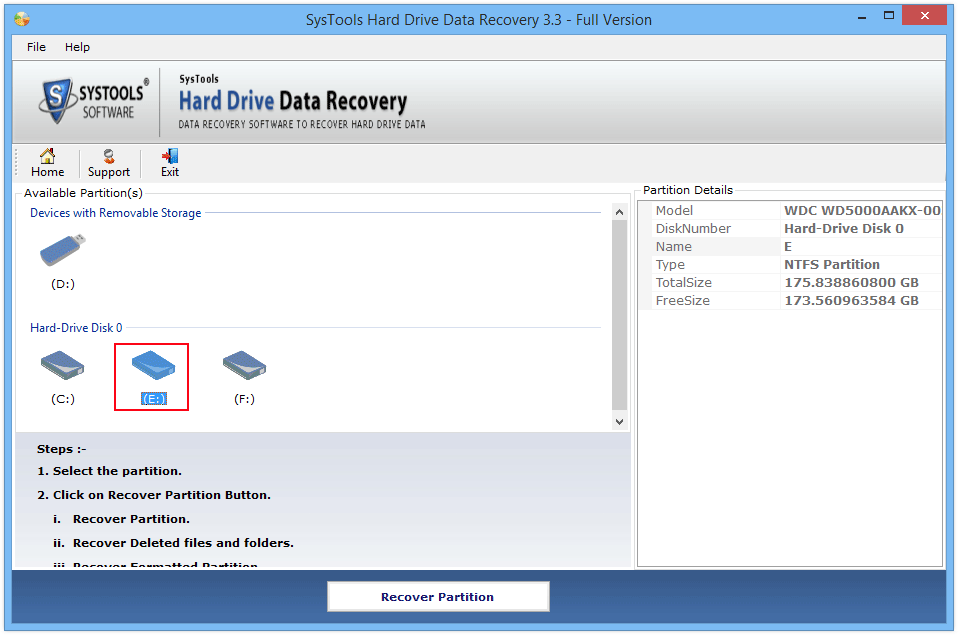 ---
Step 3
Select option for Recover Partition. Software shows recovery options: Choose the options according to your need and click on recover option
Normal Data
Deleted Files & Folders
Formatted Partition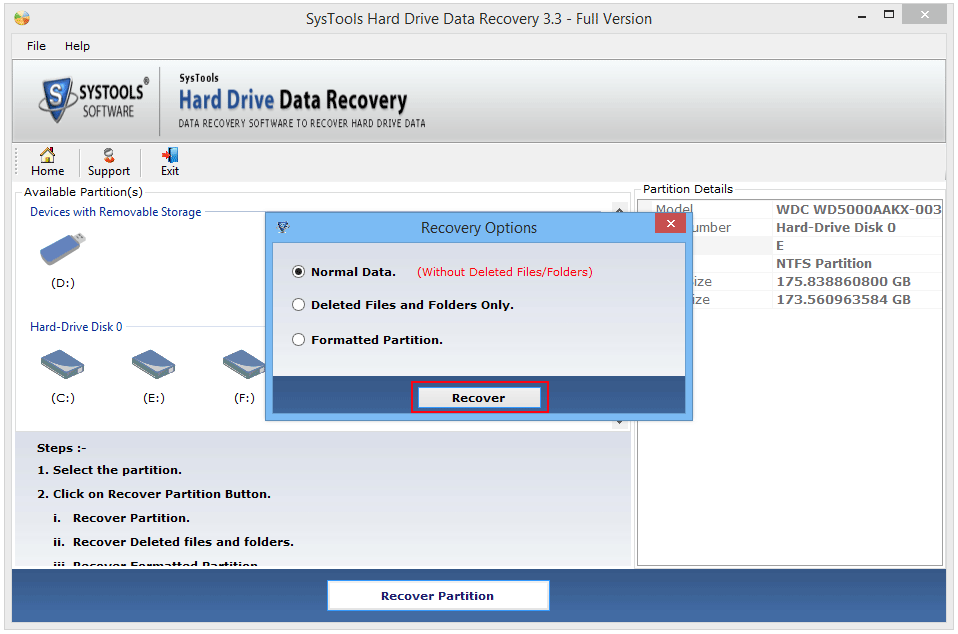 ---
Step 4
Preview Process Execution - Recover data process will be started and user can preview process execution with the progress bar and details of data recovered displayed.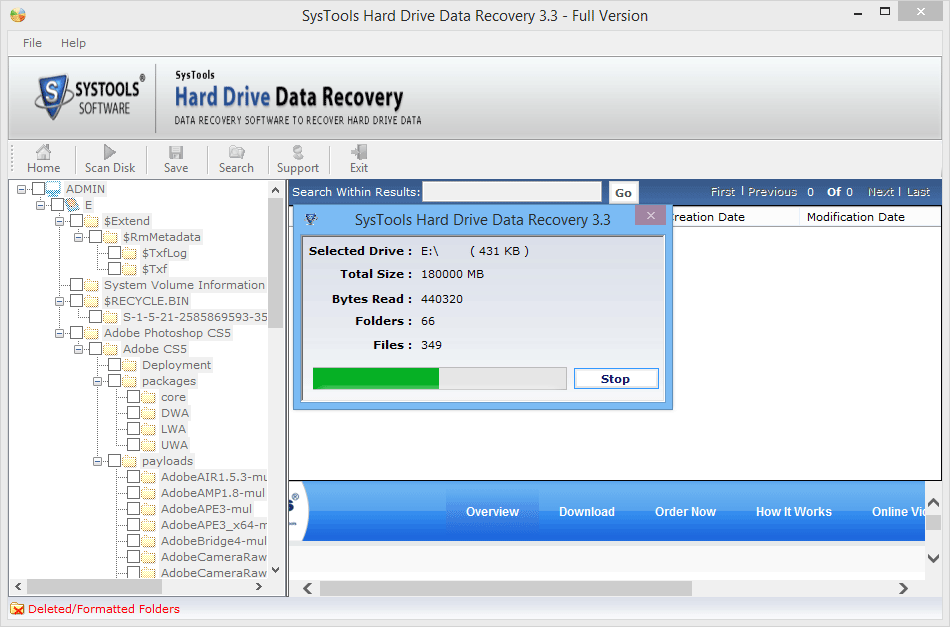 ---
Step 5
Read Brief Summary of Recovery Done - With the details of process done brief summary of data recovery will be displayed. User can either search for particular file or close the summary. Select Search Option - If search option is selected then user can search for particular data within the range of data recovered providing needed information.
If you want to search files than click on Search Button otherwise click on Close button.
---
Step 6
steps to View and Save Recovered Data with Hard Disk Data Recovery Tool Preview Recovered Data: Before going for the extract recovered data process, user can utilize the provision to preview data, where each file and folders can be analyzed for safe recovery. Select the particular file or folder, right click on the item, from drop down menu select preview selected files/folders; get the preview at the bottom of the right panel.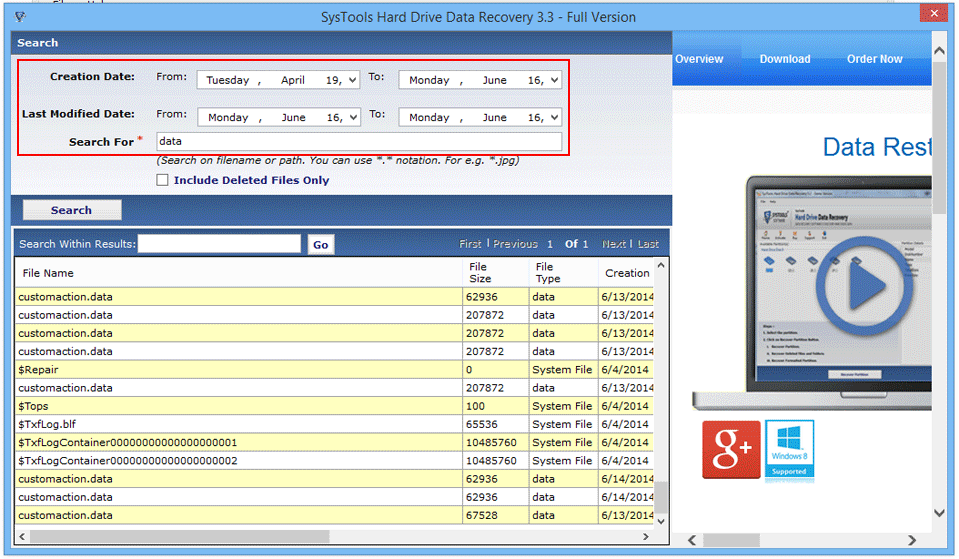 ---
Step 7
Save Recovered Folders - User can select particular folder from the left pane of the tool and then right click on it, select option to Preview selected folder(s).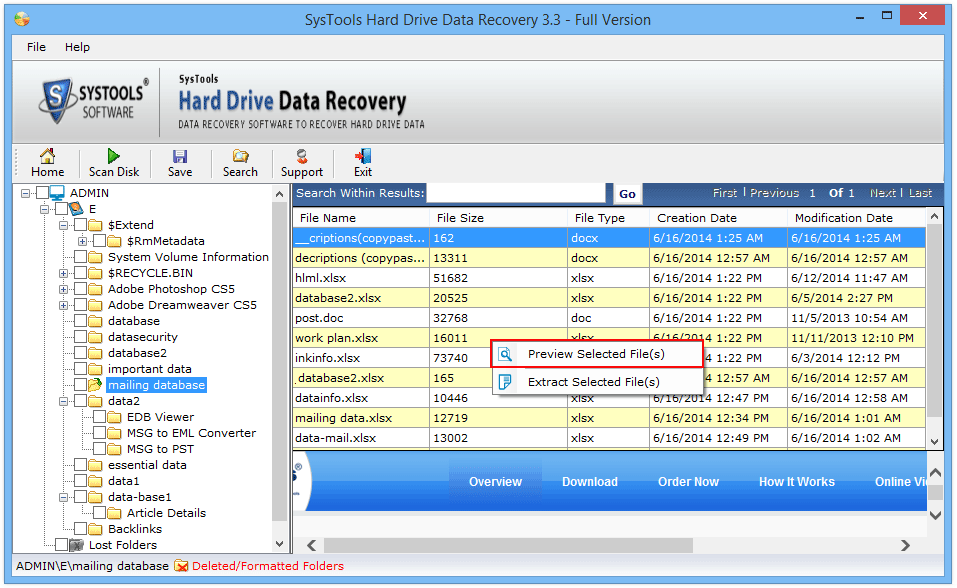 ---
Step 8
Browse Location to Save - To save the recovered data user are provided with browsing option and with the help of locations search, user can confirm safe location and save data there. Click OK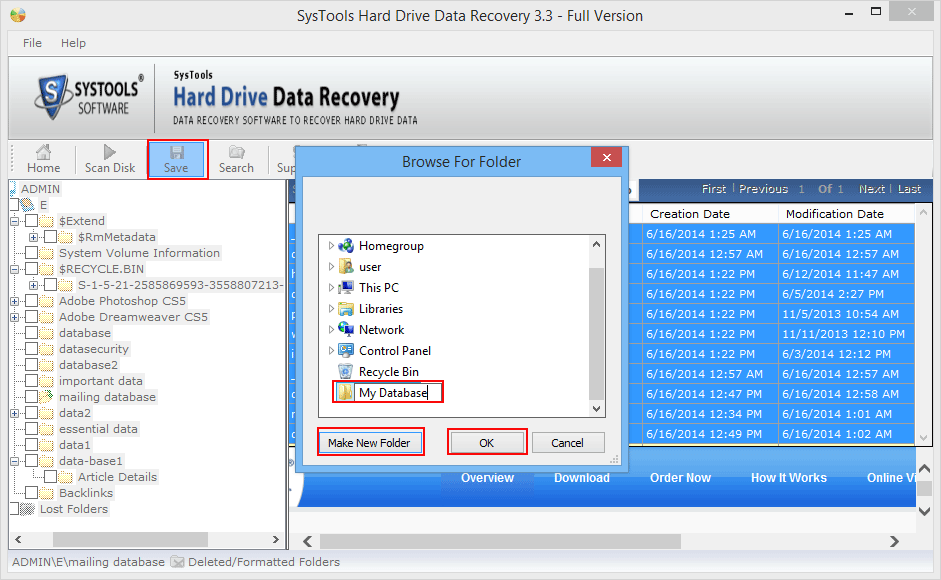 ---
Step 9
Stop and Exit Data Recovery Setup - Setup for data recovery can be stopped and terminated once the process is done successfully. Close the setup and choose warning message with Yes option checked.

---